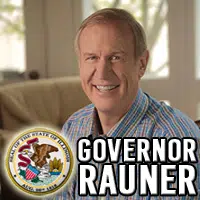 (Undated)  —  Governor Rauner and his wife Diana are lending their support to state Comptroller Leslie Munger by writing a big check.  The pair contributed one-million-dollars to her campaign on Monday.  She is locked in a tight race with Democratic challenger Susana Mendoza.  Rauner appointed Munger comptroller following the death of Judy Baar Topinka in 2014.
Colin McIntyre/ikg SPT) OH) ELX)
Copyright © 2016
TTWN Media Networks Inc.