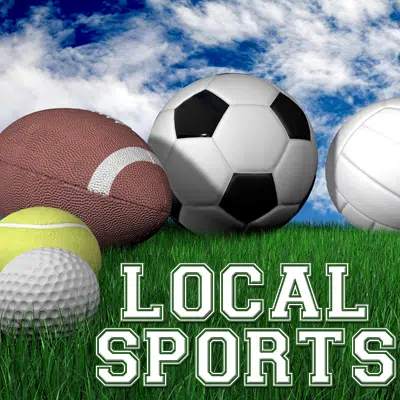 Local Sports Results from September 12th:
GOLF
ST. ANTHONY GOLF
St. Anthony's Boys Golf team got a win in a match against Robinson 159-194. St. Anthony was led in scoring by Ludwig, Wortman, and Rios who all had 39. St. Anthony's Girls Golf team lost to Robinson 220-222. St. Anthony was led by McHugh who had a 51.
ST. ANTHONY JV GOLF
St. Anthony JV Boys golf team lost a team match to Flora 175-183. Strullmyer led St. Anthony with a 43. Other scores for St. Anthony were Schultz with a 45, Luke with a 46, and Heal with a 51.
ALTAMONT VS. TEUTOPOLIS VS. WINSOR
Teutopolis were able to win a three way golf matchup with a team score of 161. Altamont finished second with a 195 and Windsor finished with a 209. Lowest score went to Meyer from Teutopolis with a 38.
SOFTBALL
CHBC VS. OKAW VALLEY
CHBC lost a pitcher's duel in the JH Softball Regional Championship to Okaw Valley 4-2. CHBC and Okaw Valley each could only get 1 hit. The big difference was errors as Okaw Valley had 2 errors and CHBC had 5 errors. Bunfill got the win for Okaw Valley striking out 17 and walking 1. Cherry took the loss for CHBC. Cherry struck out 14 and walked 4. CHBC finishes 10-9 on the season.
BASEBALL
TEUTOPOLIS VS. FARINA
Teutopolis got a big win against Farina 16-0 in five innings. Teutopolis scored 2 runs in the bottom of the first. Teutopolis followed that up 8 runs in the bottom of the second, 5 runs in the bottom of the third, and 1 run in the fourth.
ALTAMONT VS. DIETERICH
Altamont JH Baseball beat Dieterich 5-0. Altamont scored 4 runs in the top of the first then added another run in the fourth. Abendroth got the win. Abendroth gave up 1 hit and struck out 15 in the complete game shutout. Ruholl took the loss. Altamont is now 8-9 on the season. Altamont next faces Lawrencville Parkview today in Class 2A Regional Quarterfinals.
SOCCER
ALTAMONT VS. TRENTON-WESCLIN
Altamont soccer lost to Trenton-Wesclin 3-1. Wesclin scored a goal in the first half. Altamont's only goal came in the second half thanks to Flores. Altamont will next play Breese Mater Dei today.
VOLLEYBALL
ALTAMONT VS. SOUTH CENTRAL
Altamont Varsity Volleyball fell to South Central 13-25 and 14-25. The loss now drops Altamont to 3-6 on the year and 1-2 in conference. Altamont JV Volleyball Altamont fell to South Central 21-25, 25-8, and 24-26. Altamont JV Volleyball is now 3-2 on the season and 2-1 in conference.
EFFINGHAM VS. TEUTOPOLIS
Effingham Varsity Volleyball fell to Teutopolis in three games 20-25, 25-10, and 24-26. The loss now drops Effingham to 1-7 on the season. Effingham's next game will be Thursday at Charleston. In JV Volleyball Effingham fell to Teutopolis in three games 27-25, 22-25, and 23-25. The loss now drops JV Volleyball to 3-3 on the season.
TENNIS
TEUTOPOLIS VS. CASEY
Teutopolis Girls Tennis was able to defeat Casey-Westfield 6-3. Teutopolis went 4-2 in single matchups and 2-1 in doubles matches. The two single matches that Casey won were in three sets.
EFFINGHAM VS. NEWTON
Newton were able to get the win against Effingham 8-1. Effingham won only one double game that went to three sets.