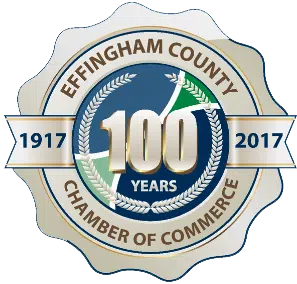 The Effingham County Chamber of Commerce recently held two ribbon cuttings for two businesses, Country Haven Event Center and Arby's Effingham.
Country Haven Event Center is an event venue that recently celebrated its grand opening. The event center provides a venue for meetings, trade shows, family events, and special occasions both large and small. Country Haven Event Center is located at 8560 East 1400th Avenue in Effingham. For additional information about the event center, contact them at 217-821-4091 or visit www.countryhaveneventcenter.com.
Pictured from left to right: Kathy Schroeder, Kara Dietz, Jan Pike, Erik Pike, Jill Boone, Jim Schroeder, Heather Dalton, and Mel Stock.
Arby's Effingham recently completed a remodel of the exterior and interior of their building. Arby's is located at 1401 N. Keller Drive in Effingham.
Pictured from left to right: Front Row: Jim Arndt, Kelsey Lock, Steve Will, Craig Truelock, Jaymi Truelock, Angie Todd, Karen Cundiff, Barry McWhorter, Kristy Quance, Jennifer Brummer, Kathy Schroeder, Christopher Mette, Zach Myers, Norma Lansing. Back Row Todd Hull, Greg Schumacher, Jay Buehnerkemper, Tom Browne, Mike Todd, Gail Browne, Matthew Higgs, Tyler Truelock, Rodrick Paige, Ashley Davis, Don Althoff, Sheila Myers, and Mel Stock.