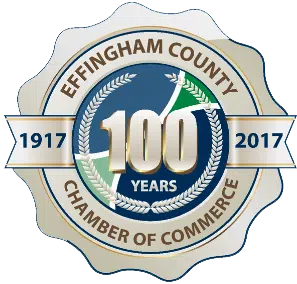 The 43rd Annual Employee Appreciation Lunchoen will be held on Friday, May 5th from Noon to 1:30pm at the Thelma Keller Convention Center. Reservations are required at the Effingham County Chamber of Commerce sponsored luncheon.
Keynote speaker, Lisa Teichmiller, will be focusing on "Celebrating the Intrapreneurs of Effingham County". According to Teichmiller, while one person can start a buisness, it takes "a team of Intranpreneurs within an organization to create synergy and dedication to grow a company's success".
This luncheon will give employers the opportunity to show their appreciation for their employees' hard work and dedication. Door prizes will be given away and the 2017 Employee of the Year will be selected.
The price to attend the luncheon is $18 per person, which can be paid in advance or at the luneheon. Table can be reserved for parties of six or more people. Call the Chamber office at 217-342-4147 or visit them online at www.effinghamcountychamber.com to register before Wednesday, May 3rd.