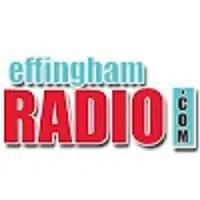 SHELBYVILLE, IL-(Effingham Radio)- The following is being released by the Shelby County Sheriff's Office:
DECEMBER 30, 2018
Prairie Township 2:06 a.m.
Amber A. Willenborg, 47

,

of Stewardson was arrested and issued citations for failure to reduce

speed

/

accident, leaving the scene of accident/vehicle damage and operating an uninsured vehicle after

Deputies responded to a report of a rollover accident a

t

2

8

00E

/

600N. She was transported to the

Detention Center where she posted bond and was released.
DECEMBER 31, 2018
Rose Township 12:40 p.m.
Colby B. Johnston, 25, o

f

Shelbyville was issued a citation for illegal transportation of alcohol by a driver after a traffic stop near t

h

e intersection of 1300E/1300N.
JANUARY 1, 2019
Lakewood Township 7:20 p.m.
Alexander A. Kessinger-Thompson, 20, of Ramsey was issued citations for speeding, disobeying a stop

sign and fleeing or attemptin

g

to elude police. He was transported to the Detention Center where he

posted bond and was released.
-ALL PERSONS LISTED ARE INNOCENT UNTIL PROVEN GUILTY IN THE COURT OF LAW-