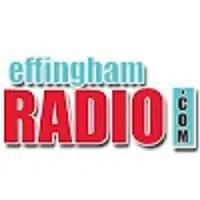 Effingham, IL-(Effingham Radio)- Illinois State Police District 12 Commander, Captain Cory Ristvedt, today announced activity and enforcement figures for 2018.
Troopers in District 12, which includes Clark, Clay, Crawford, Cumberland, Effingham, Fayette, Jasper, Lawrence, Marion, and Richland Counties, answered 2,321 calls for service and initiated 17,926 incidents in the field.
In addition, enforcement figures totaled 8,349 citations and 10,092 written warnings, including 4,272 speeding citations, 95 DUIs, 1,038 seat belt citations, 53 child restraint citations, 2,961 written warnings for speeding, and 349 criminal arrests.
Troopers also assisted 2,706 motorists, conducted 3,260 Motor Carrier Inspections, and investigated 906 traffic crashes.
There were 17 fatal traffic crashes investigated by District 12 in 2018.
During the year, 5,758 citations and 3,846 written warnings were issued for "Fatal Four" violations.
These violations are most associated with fatal traffic crashes and include Speeding, DUI, Failure to Wear a Seat Belt, and Distracted Driving