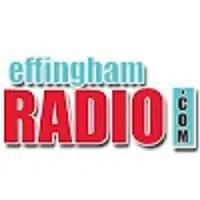 PANA, IL-(Effingham Radio)- The following press release was released by the Pana Police Department regarding an incident that occurred on December 31st at 9:19pm:
Pana Officers attempted to conduct a traffic stop on a vehicle at Route 16 east of Route 51 junction in Pana.
The vehicle matched a description given of a suspect possibly inside which was involved in a Residential Burglary in Pana.
The driver of the vehicle later identified as 36 year old, Alan J. Logsdon refused to stop and fled in his vehicle.
Pana Officers continued to follow the vehicle with lights and sirens but the vehicle would not stop leading into Shelby County.
Shelby County Sheriff's Department and Shelbyville Police Department responded and assisted in the pursuit in Shelby County between Tower Hill and Shelbyville.
Once just west of Shelbyville and south of the airport, Logsdon continued down a gravel road and pulled into a corn field.
Due to officer safety, Shelby County Sheriff's Department utilized their K-9 Unit and the K-9 was deployed and assisted in executing the arrest of 3 subjects from the vehicle.
A search of the vehicle was conducted and methamphetamine and other drug paraphernalia were located inside the vehicle.
All subjects were later transported to Pana Police Department.
After an investigation, 28 year old, Aimee N. Miller and 28 year old, Charles K. Wafford were released and Logsdon was charged with Aggravated Fleeing and Eluding, Possession of Methamphetamine, and Driving while License Revoked. Logsdon was transported to Christian County Correctional Center.
No occupants are suspected of being involving in the on-going burglary investigation.
Pana PD would like to thank Shelby County Sheriff's Office and Shelbyville Police Department for their assistance and professionalism in this matter.
Without their support, this felony traffic stop could have ended much differently for everyone involved.
Chief Bland, Pana PD
-ALL PERSONS LISTED ARE INNOCENT UNTIL PROVEN GUILTY IN THE COURT OF LAW-