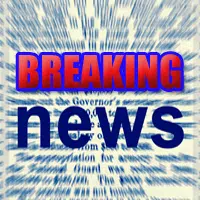 EFFINGHAM, IL-(Effingham Radio)- The following has been released by the Effingham Police Department:
***UPDATE*** The missing juvenile has been safely found and has been reunited with family.
The Effingham Police Department is asking for the public's assistance to locate a missing 15 year old juvenile runaway who is endangered and has made suicidal threats.
Erica Nicole Morlan, 15, Effingham, was reported missing this morning, January 7, 2019.
Erica was last seen wearing a blue hoodie, jeans and black/white tennis shoes.
She is a white female with brown hair, blue eyes, and is 5'1" and 100 lbs.
Erica has a tattoo of a lifeline symbol on her left wrist.
Her last known location (according to phone records) was in Effingham near 2102 S. Banker Street, Effingham, at approximately 1:20 P.M; however, Erica has multiple connections to Effingham City, Effingham County and Jasper County locations.
She may be with a 17 year old white male, 5'6" and 110 lbs. with brown hair and blue eyes.
Do not approach or detain any possible individuals in connection to this report, but immediately dial 9- 1-1 or contact Effingham Police Department at 217-347-0774 or your local Law Enforcement Agency with information.