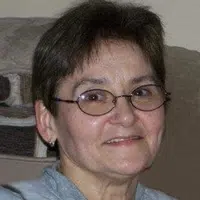 Crystal Lee Evans, 61, passed away Sunday, January 6, 2019, at her home in Dieterich.
Private family services will be held. Memorial donations may be given to St. Jude's Children's Research Hospital or to the donor's choice and can be accepted through the funeral home. Arrangements are in care of Bauer Funeral Home in Effingham.
Crystal was born January 17, 1957, in Effingham, the daughter of Joe H. and Leah (Beals) Schmohe. She is survived by her daughters, Natalie Evans of Effingham and Amanda (Mike) Chrisman of Chenoa; brothers, Mark Schmohe of Tecumseh, OK and Clay Schmohe of Hidalgo; father, Joe Schmohe of Effingham; fiancé, Gary Shreffler of Dieterich and 14 grandchildren.
She was preceded in death by her mother, Leah.