Benjamin Yount, Metro Networks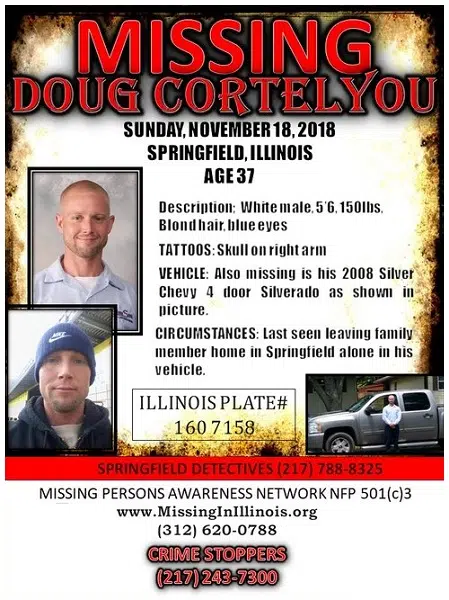 Springfield, IL -(Effingham Radio)- Springfield Police are asking for tips to help find a missing local man.
Doug Cortelyou's friends and family haven't seen him since November 18th; they are now organizing a search.
Cortelyou went missing after driving away from his grandmother's home.
His family says his bank account hasn't been touched since, and he hasn't made any phone calls or sent any texts.
Crime Stoppers in Springfield is asking for tips in the case.