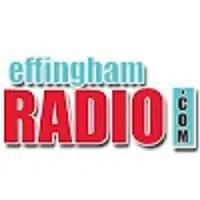 ST ELMO, IL-(Effingham Radio)- In an effort to better serve the community, the St Elmo Police Department has completed the necessary steps to purchase and provide officers with epinephrine auto-injection (EpiPens) to carry while on patrol.
Illinois legislators passed the law referred to as the "Annie LeGere Law".
This law allows law enforcement officers, who are often first on scene, to carry and administer the drug to those suffering an allergy related emergency.
The law is not a mandate, but participation is an option for departments.
We feel that this is an opportunity to better serve our rural community while waiting for EMS to arrive and provide further care.
The St Elmo Police Department appreciates the importance of the law enforcement officers being able to administer lifesaving drugs in urgent situations with the NARCAN program.
The epinephrine auto-injection will be added to the officer's other medical supplies, such as AED's, NARCAN, First Aid, and Trauma Kits.
To administer the medication, officers undergo training that is certified by the State and provided at no cost to the city.
The Department purchased one adult set and one junior version for children.
The cost of $959.99 was covered by an anonymous donor after they heard about the program.
Chief Rich stated, "The goal of this department is to find the best ways to serve our community and address the diverse needs of our residents. I believe that any opportunity to place potentially live-saving resources in our community, especially rural area that take time to reach, should be pursued. We sincerely appreciate the support of community members who have worked to establish this program and hope to see other departments do the same".