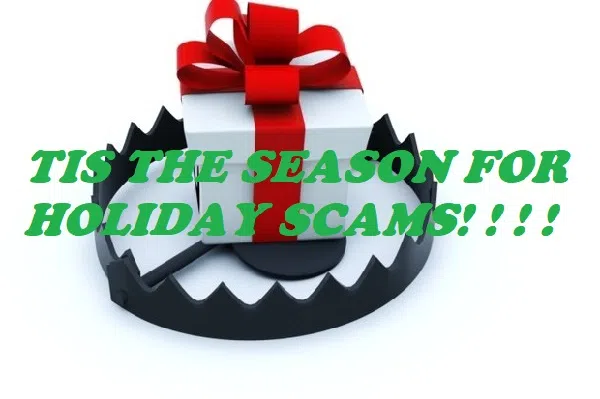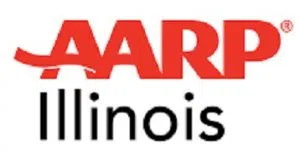 Effingham, IL -(Effingham Radio)- WITH THE HOLIDAYS HERE, MANY CONSUMERS ARE ENGAGING IN RISKY BEHAVIORS THAT COULD ALLOW THEM TO BE VICTIMIZED BY CON-ARTISTS.
TERRI WORMAN, OF AARP ILLINOIS, OFFERS THESE TIPS
ADS, E-MAILS, AND SOCIAL-MEDIA POSTS ABOUT IMPOSSIBLY GOOD DEALS COULD BE SCAMS AND THEY SHOULD IMMEDIATELY SEND UP A RED FLAG.
DURING THE HOLIDAYS, SCAMMERS CAN ALSO BECOME MORE COMMON WITH ON-LINE DATING SITES, WHICH MAKES IT EVEN MORE IMPORTANT TO BEWARE OF THOSE WHO MAY HAVE MONEY, AND NOT LOVE, ON THEIR MINDS.
MORE IMPORTANTLY, YOU SHOULD ONLY SHOP ON PUBLIC WI-FI.
IF YOU HAVE A VIRTUAL PRIVATE NETWORK ON YOUR DEVICE, AND IT'S TURNED ON WHEN YOU'RE SHOPPING ON-LINE, REMEMBER THAT YOU'RE BETTER PROTECTED WHEN USING A CREDIT CARD INSTEAD OF YOUR DEBIT CARD.
IT'S BEST TO GET GIFT CARDS DIRECTLY FROM A STORE CLERK, OR BUY THEM ONLINE, TO MAKE SURE THAT THEY'RE NOT DRAINED FIRST.
YOU ALSO SHOULD BE ON THE LOOKOUT FOR 'PHISHING' EMAILS THAT ARE SUPPOSEDLY ABOUT DELIVERIES, AND SHOULD REQUEST SIGNATURES, TO STOP THIEVES FROM STEALING DELIVERED PACKAGES FROM DOORSTEPS.
FINALLY, BEFORE GIVING TO A CHARITY, VERIFY IT FIRST, AND BE CAUTIOUS OF UNSOLICITED REQUESTS, TO MAKE SURE THAT YOUR MONEY IS GOING TO A CHARITY THAT'S REALLY USING IT FOR GOOD.
FOR MORE TIPS, VISIT aarp.org/fraud-watch-network