Cites Illinois' precedent-setting anti-BDS law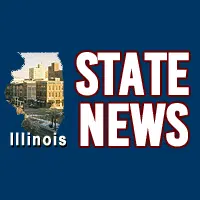 SPRINGFIELD, IL-(Effingham Radio)- Gov. Bruce Rauner today asked the Illinois Investment Policy Board (IIPB) to investigate the listing practices of home-sharing company Airbnb to determine if there is a violation of Illinois state law prohibiting investment in companies engaged in boycott, divestment or sanction (BDS) against the Jewish state.
Airbnb Inc., the San Francisco-based online marketplace that its members use to list properties for lodging or other tourism experiences, recently decided to remove all listings in Jewish settlements in the West Bank, a development that Rauner called "abhorrent and discriminatory."
"We find Airbnb's decision highly disturbing and we are calling on the company to reverse its West Bank decision," Rauner said. "We are also looking into ways that we can exert pressure on Airbnb to end its prejudicial policy against the Jewish state."
"We must not — and will not — remain silent when we detect discrimination of the sort being practiced by Airbnb," Rauner told the IIPB in a letter released today. "An investigation — and the scrutiny thataccompanies it — could impact the behavior of investors around the country if Airbnb follows through with a reported potential public stock offering and these concerning policies remain in place."
Under Rauner, Illinois became the first state in the nation to pass a law aimed at halting discriminatory business practices against Israel.
The country is one of the state's most important business, education and cultural partners.