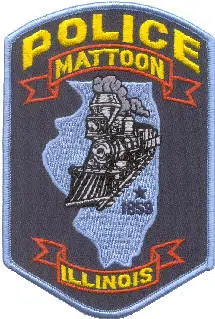 MATTOON, IL -(Effingham Radio)- A Charleston man has been charged with a Class X Felony following an arrest by the Mattoon Police Department on Thursday.
According to a press release from the Mattoon Police Department, the Department along with the East Central Illinois Drug Task Force arrested 36 year old, Joseph J. Vingara, of Charleston for Possession of Methamphetamine with Intent to Deliver.
The arrest occurred on Thursday in the 100 block of Miller Road in Mattoon.
The report states that the charge alleges that officers located Vingara in the passenger seat of a vehicle stopped at the BP Gas Station and knew Vingara to be wanted in Coles County for a court order violation stemming from a 2017 Possession of a Controlled Substance charge.
Vingara was taken into custody and a search of the vehicle Vingara was in revealed him to allegedly be in possession of approximately two ounces of Methamphetamine "Ice", just over $5,000 in U.S. currency, suspected LSD, and cannabis.
Vingara was taken to the Coles County Jail and appeared in Coles County Court on Thursday, according to Judici.com.
Vingara appeared with the Assistant State's Attorney and Attorney Corum for a bond hearing.
He was advised of his charge, Methamphetamine Delivery 15<100 grams, a Class X Felony,  and a review of the 48 hour affidavit found probable cause to detain Vingara.
The court set the bond at $500,000 and Attorney Corum was appointed going forward.
Vingara's preliminary hearing was set to December 6th at 10:00am.
-ALL PERSONS LISTED ARE INNOCENT UNTIL PROVEN GUILTY IN THE COURT OF LAW-