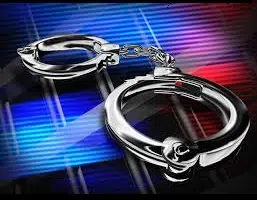 LOUISVILLE, IL-(Effingham Radio)- As a result of an ongoing investigation, the Clay County Sheriff's Office has made an arrest in connection to multiple car burglaries.
On November 1st , the Sheriff's Office received a report that unknown person(s) had entered a vehicle without permission and took items from within the vehicle while it was parked at a residence in Louisville.
During the course of the investigation, multiple unreported vehicle burglaries were also discovered.
On November 21, deputies arrested Zane R. Farrar, 18, of Flora for the offense of Burglary to a Motor Vehicle.
Farrar is currently incarcerated in the Clay County Jail awaiting his first court appearance and the setting of bond.
This matter remains under investigation with possible further charges pending.
-ALL PERSONS LISTED ARE INNOCENT UNTIL PROVEN GUILTY IN THE COURT OF LAW-