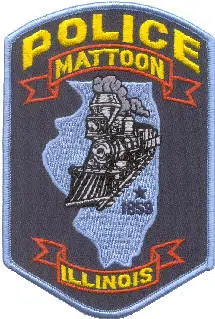 CHARLESTON, IL-(Effingham Radio)- A Charleston man is facing multiple charges in Coles County following arrests by the Charleston Police Department and the Mattoon Police Department.
According to a press release from the Charleston Police Department, officers were called to 1837 11th Street on Monday, November 19th at 8:25pm, along with the Coles County Sheriff's Department and Eastern Illinois Police Department for reported criminal damage in progress.
Two female victims were seated in a vehicle as McGee allegedly approached, pulled out a BB gun, and began firing at the females in the car, breaking out a window and striking one victim in the arm and hand before fleeing the scene.
McGee returned to the the scene in a small, silver car, which was reportedly stolen from Mattoon.
McGee then allegedly rammed into a parked vehicle, pushing it into the garage door, and fleeing the scene.
Officers then attempted to stop McGee, but he eluded officers and sped off northbound on 11th.
Officers then came across the abandoned vehicle after it had crashed into a parked vehicle in the 800 block of 11th Street.
On Tuesday, November 20th at approximately 1:24am, officers responded to McGee's residence after he was seen on the roof, attempting to flee.
McGee then entered the residence and barricaded himself n the attic, where officer's negotiated with him for over an hour before he was apprehended without further incident.
He was taken to Coles County Jail for Aggravated Domestic Battery, Aggravated Fleeing and Eluding, and other charges from these incidents.
Additionally, McGee was arrested for Forgery and Possession of a Stolen Motor Vehicle, according to a press release from the Mattoon Police Department.
The Forgery charge allege that on September 7th, police were notified of checks having been stolen from a residence in the 2900 block of Oak Ave in Mattoon and that the checks were stolen by, and forged at a bank in Charleston, IL by McGee.
The Possession of a Stolen Motor Vehicle charge stems from the November 19th incident in Charleston.
-ALL PERSONS LISTED ARE INNOCENT UNTIL PROVEN GUILTY IN THE COURT OF LAW-