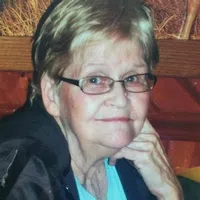 Margaret J. "Mickie" Bushur, 80 of Effingham, passed away Friday morning, November 23, 2018, at Willowbrook Care of Effingham, surrounded by her loving family.
A memorial service will be held at 12:00 p.m. (Noon) Monday, November 26, 2018, at Bauer Funeral Home in Effingham with burial at a later date. Visitation will be held from 9:00 a.m. to time of service, Monday morning at the funeral home. In lieu of flowers, memorial donations may be given to the Alzheimer's Association and will be accepted at the funeral home.
Mickie was born October 15, 1938, in Elliotstown, the daughter of Ivan and Mary (Austin) Anderson. She married Gerald "Gerry" Bushur on May 10, 1958, and he preceded her in death on September 9, 2001.
She was a homemaker and also worked as a bookkeeper at her husband's printing business, B&W Printing in Effingham. Mickie later worked for Quebecor Printing in Effingham. She was a member of St. Anthony of Padua Catholic Church, Knights of Columbus Council #665 and the Elks Lodge 1016, all of Effingham. Mickie was a longtime avid Cubs fan, taught herself to play piano by ear and loved gardening. She was a loving wife, mother and grandmother and will be missed dearly by her family and all who knew her.
Mickie is survived by her son, Terry (Maria) Bushur of Effingham; daughters, Dena (Charles) Robertson of Chino Valley, AZ, Lisa Bushur and Sara (Jason) McFarland, both of Altamont; nine grandchildren, Jeremy and Jeanette Bushur, Jordan and Megan Robertson, Joshua Mahaffey, Jacob and Dylan Pontious, Taylor and Mitchell McFarland; two great-grandchildren, Phoenix and Juliette Coleman; three step-grandchildren, Tanner and Victoria Garren and Shelby McFarland; sisters, Glenda (Vernon) Kingery of Tampa, FL and Margie (Steven) Lister of Hendersonville, TN; brothers-in-law, Carl (Dorothy) Bushur of Effingham, Earl Bushur of Watson and Robert Bushur of Stewardson; sisters-in-law, Madonna Bushur, Marilyn Lane and Diana Pullen, all of Effingham.
Mickie was preceded in death by her parents; husband; son, Eric; brother, Allen Dale Anderson; sisters, Marcia Phelps and Norma Stahl; sisters-in-law, Roxy Anderson, Dorothy Bushue, Loretta Hoelscher, Mildred Baker, Bonnie Bushur, Bernice Bushur and Betty Bushur; brothers-in-law, Paul Phelps, Dale Stahl, Clifford Bushue, Ray Hoelscher, Arthur Bushur, James Bushur, Joseph Pullen and Paul Bushur.