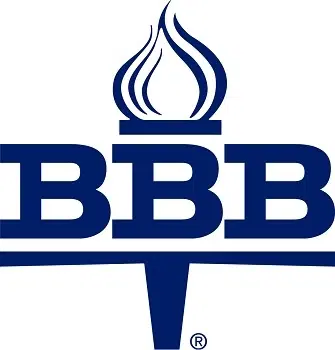 St. Louis, Mo-(Effingham Radio)-Posts about a "Secret Sister Gift Exchange" proliferate on social media during the holiday season.
Better Business Bureau (BBB) advises consumers to approach this exchange with extreme caution, as it is alleged to be an illegal pyramid scheme.
The Secret Sister Gift Exchange typically circulates on social media sites and claims that participants will receive up to 36 gifts in exchange for sending one gift valued at $10.
Users are encouraged to invite others to participate in the holiday gift exchange, where they will receive information on where to mail gifts.
Joining the exchange comes with a catch – you need to disclose your personal information, such as your home address.
Here is how this scheme works: If a consumer purchases one gift for a stranger, she will receive as many as 36 gifts in return.
This type of gift exchange may seem reasonable enough in theory: six friends invite six more friends, who all send gifts to the participant in spot one before that person's name is removed.
This process repeats itself with the participant in the two spot, and so on.
This is a typical pyramid scheme.
It utilizes Facebook, instead of traditional chain letters, because social media allows it to spread a lot faster.
Pyramid schemes are illegal either by mail or on social media if money or other items of value are requested with assurance of a sizeable return for those who participate.
"While gift exchanges grow in popularity during the holiday season, BBB advises consumers to use caution when choosing one in which to participate," said Michelle L. Corey, BBB St. Louis president and CEO. "The U.S. Postal Inspection Service has laws on gambling and pyramid schemes that outlaw gift chains like this, and participants could be subject to penalties for mail fraud."
If you receive a chain letter by mail, email or social media, especially one that involves money or gifts, BBB recommends keeping the following tips in mind:
Check with BBB before becoming involved in suspicious and possibly illegal activity. BBB ScamTracker provides consumer-reported information on scams across the country.

To avoid this scam, the best thing to do is completely ignore it altogether. Do not give out personal information to anyone.

Chain letters via social media and U.S. mail that involve money or valuable items and promise big returns are illegal. If you start a chain letter or send one, you are breaking the law.

Chances are you will receive little or no money back on your "investment." Despite the claims, a chain letter will never make you rich.

Some chain letters try to win your confidence by claiming they're legal and endorsed by the government; do not believe these claims.
The U.S. Postal Inspection Service offers information about chain letters at www.usps.gov/websites/depart/inspect, or you can call the Postal Inspection Service toll-free at 1-888-877-7644.
For more information or assistance, contact BBB at bbb.org or by calling 888-996-3887.