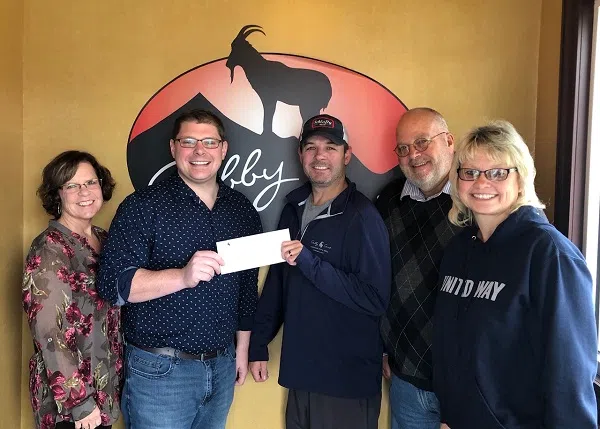 Pictured Above (L-R): Peggy Valenti, Patrick Kreke, Jason Gines, Marty Watson and Linda Hemmen
Effingham, IL -(Effingham Radio)- Jason Gines with Gabby Goat recently presented a check to Patrick Kreke, Campaign Chair and United Way of Effingham County representatives for $1,600 for a recent promotion held on Wednesday, November 7th and Thursday, November 8th.
Gabby Goat donated 10% of food sales to the United Way of Effingham County.
Thanks to all the Gabby Goat employees and community members for your participation.
Funds raised supports 24 local Partner Agencies.