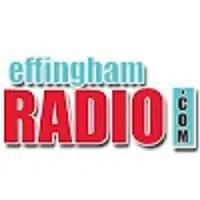 EFFINGHAM COUNTY, IL-(Effingham Radio)- The Effingham County Board is set to meet on Monday at 4:00pm.
During the meeting, the Board will discuss a letter of authorization in regards to Lakeside EMS.
The Board will then discuss and take possible action on the following items:
Award Property/Casualty/Liability Insurance bid to CIRMA per a recommendation from the Insurance Committee
A Resolution collecting delinquent tax parcel 13-09-009-033 without a committee recommendation
Amend the Effingham County Ground Ambulance Service Ordinance
A Resolution to authorize the execution of a letter for Landfill 33 Application for significant modification
Approval to proceed to request for qualifications with Smartwatt
Approval of a revolving loan fund for Two Guys Palletts LLC per a recommendation from the Economic Development Advisory Board
Street Parking
Public Transportation
A Resolution requesting consent to the reappointment of the incumbent as County Engineer without committee recommendation
The Effingham County Board meets in the third floor meeting room of the Effingham County Building.