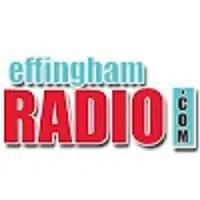 EFFINGHAM, IL-(Effingham Radio)- The Effingham Board of Education is set to meet on Monday.
Before beginning the Board meeting, the Board will hold a Truth in Taxation Hearing.
After recognizing the visitors, the Board will adjourn into closed session to discuss student disciplinary cases, collective negotiating matters between the District and its employees/representatives, and the appointment, employment, compensation, discipline, performance, or dismissal of specific employees.
The Board will then return to open session where they will consider approval of the closed session minutes.
The Board will then hear the Superintendent's Report which includes the foundation report, enrollment, and other information.
They will also take possible action on seven items of new business.
New business includes the following:
FY 18 Audit
EHS Cafe Presentation
2018 Report Card Presentation
Tax Levy Approval
Future Green Energy Consortium
Health Life Safety Projects
Discussion on 1% Question
The Board of Education will meet at 6:00pm.