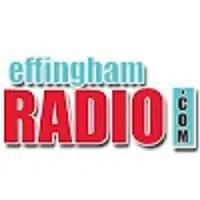 EFFINGHAM, IL-(Effingham Radio)- HSHS St. Anthony's Foundation has joined the global "Giving Tuesday" effort and asks the community to consider donating to HSHS St. Anthony's Memorial Hospital on this day of giving.
Giving Tuesday represents a global day dedicated to giving back. On the Tuesday after Thanksgiving, charities, families, businesses, community centers and students around the world come together to celebrate generosity and helping others. Giving Tuesday is held annually after the widely recognized shopping events Black Friday and Cyber Monday to kick off the holiday giving season and inspire people to collaborate to improve their local communities and give back in impactful ways to charities and other causes they support.
St. Anthony's Director of Philanthropy Michael Wall shared, "Giving Tuesday provides an opportunity – whether through a business, organization, family, or individual – to show gratitude during this special time of the year.  Think of Giving Tuesday as 'Celebrate Generosity Day'.   Your investment today enhances the ministry of healing that is experienced in the many programs and services found in our community and throughout HSHS St. Anthony's area of service."
Financial contributions are vital to the healing ministry of HSHS St. Anthony's.  The HSHS St. Anthony's Foundation was established to advance the mission of the hospital to provide health care to all and carry the hospital's values and traditions for future generations.  By giving to the local foundation, you can be assured that your donation is making a difference for patients, their families, and the community.
As a nonprofit hospital, St. Anthony's relies on contributions to provide health care services to Effingham and the surrounding communities.  In the past year alone, donated funds to HSHS St. Anthony's Foundation allow the hospital to provide an investment in the following programs and services:
1)      Provide a Neonatal Head Probe for use by the hospital's Imaging department for post-birth use on infants to gain a more detailed scan of an infant's head to aid in diagnosing or ruling out fetal head abnormalities and potentially prevent transferring an infant to another medical facility when unnecessary.
2)      Provide a SCIFIT PRO2 upper body exerciser and lower body recumbent bicycle in the Cardiac Rehabilitation department which provides the muscle resistance following a cardiac event or procedure for patients to effectively strengthen the muscle groups so that cardiac health can be restored and the patient can return to their normal lifestyle.
3)      Provide assistance in granting "last wishes" through the HSHS Hospice Everlasting Memories Program to give the patient and their loved ones a special moment in their last days, as well creating a fond memory for the family members after loved one has passed.
4)      Provide increased collaboration among the hospital's caregiving teams through the purchase of radio headsets for use by nursing teams on Orthopedic Care, Medical Care, Surgical Services, ICU and OB departments to help them more effectively communicate with fellow caregivers, physicians, patients and their families.
5)      Provide a Telemedicine "robot" for the ICU department to allow a specialist in another medical facility remotely examine the patient using sophisticated videoconferencing and other medical equipment, speak with clinicians and family members, review any imaging scans and other tests, and support treatment decisions with documentation in the patient's medical record.
For more information on the national Giving Tuesday initiative or to view renowned charities nationwide, visit givingtuesday.org. To donate to HSHS St. Anthony's Foundation, or to learn more on how HSHS St. Anthony's contributes to the hospital and community, visit stanthonyshospital.org/Giving. HSHS St. Anthony's Memorial Hospital is part of the Southern Illinois Division of Hospital Sisters Health System, which also includes HSHS St. Elizabeth's Hospital in O'Fallon, HSHS St. Joseph's Hospital in Breese, HSHS Holy Family Hospital in Greenville, and HSHS St. Joseph's Hospital in Highland.