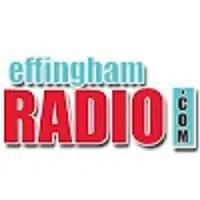 EFFINGHAM, IL-(Effingham Radio)- The Effingham Public Library Board is set to meet on Monday at 6:00pm.
During the meeting, the Board will consider action on six items and will discuss two items.
The action items are as follows:
Approval of the renewal of liability insurance for 2019 with the City of Effingham
Approval of the acceptance of an accounting proposal
Approval of a staff development plan
Approval of the cancellation of the December meeting
Approval of the payment of the December bills
Approval of the gift of 1 day of comp time for each current employee for Christmas
The Board will then discuss the Market Avenue Building Update and the FY20 Budget Update.
The Board will also make announcements regarding the Live and Learn Public Library Construction Grant due on January 11th and the FY 19 Per Capita Grant due on January 15th.
The Effingham Public Library Board will be held in the Luttrell Meeting Room.