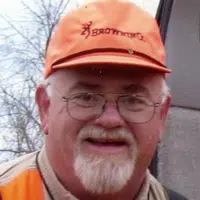 Charles C. "Charlie" Kellogg, 68, passed away Wednesday afternoon, November 14, 2018, at his home in Effingham.
A memorial visitation will be held from 11:00 a.m. to 1:00 p.m. Saturday, November 17, 2018, at Bauer Funeral Home in Effingham. Memorial donations may be given to Ann and Robert H. Lurie Children's Hospital of Chicago in honor of his grandson, Logan Kelly, so that the monies donated can go on to save his life and the lives of many other children.  
Charlie was born November 1, 1950, in Conneaut, Ohio, the son of Charles W. and Marion (Clark) Kellogg. He was a member of the Erosion Control Committee, Effingham County Sportsman's Gun Club and acquired a grant for the handicapped shooters. Charlie enjoyed being outdoors where he could work in his garden, as well as go hunting and fishing. He loved spending time with his family, especially his grandchildren. 
Charlie is survived by his loving wife of 45 years, Lesia (Zaporozsky) of Effingham; daughter, Lorissa "Lori" (Brian) Kelly of Elgin; son, Michael Kellogg of the NASA Stennis Space Center in MS; mother, Marion Engel of Lady Lake, FL; sister, Sharon (Ron) Spencer of Summerfield, FL; two grandchildren, Logan and Vera. 
Charlie was preceded in death by his father.