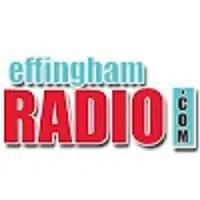 MATTOON, IL-(Effingham Radio)- Lake Land College and LSC Communications are offering an eight-week fast track training program beginning Jan. 7 that leads to a job at the printing facility in Mattoon. Tuition and fees are guaranteed for students who are accepted into the program.
Individuals who complete the training will receive a college certificate and will be hired by LSC Communications in the positions of bindery operator, press operator or assistant press operator at wages of $16 to $18 per hour. Once hired, the employee will enter into an apprenticeship to learn the detailed craft of printing.
Those interested in the program can attend the informational session on Dec. 5, 2018 at the Lake Land College Workforce Development Center, 305 Richmond Ave., E, Mattoon at 6:30 p.m. Details of the Manufacturing Skills training program will be discussed as well as application requirements and discuss financial resources available to pay for the classes. Applicants will be required to complete drug screening and a background check.
Under the Lake Land College guaranteed financial assistance program, students will first apply for state and federal financial assistance and WIOA funding. Should those sources not cover the costs, Lake Land College will waive any tuition and mandatory fees that remain. Tuition and fees for the 16-hour LSC Fast Track program are estimated at $2,300 per student.
Classes will start Jan. 7 and go from 8 a.m. to 5 p.m., Monday through Friday at the Workforce Development Center. The program will span eight weeks, ending on March 6.
John Price graduated from the LSC Fast Track program in July, immediately started working at LSC, and is currently working as a stitching operator.
"By completing the training program I have been able to take advantage of several opportunities to advance at LSC," Price said.
LSC Communications prints, assembles and ships magazines, catalogs and books in the 1.3 million-square-foot facility.
"Everything we do here is extremely detail oriented and highly technical," Jim Lanman, vice president of operations at LSC Communications, said. "We are looking for people who are interested in technology and want a hands-on experience."
Lanman said LSC offers opportunities for career advancement and has many employees who have been there for decades. The positions include full benefits including health, dental, vision and vacation. The facility includes a weight room, locker rooms and a full-service cafeteria.
"We have been making a concerted effort to be more involved in the community and partnering with Lake Land will help us reach that goal. The plant employs nearly 700 full-time staff but we are always looking for new and inspired talent," Lanman said.
For more information about the program, contact Bonnie Moore, director to Center for Business and Industry, at 217-238-8260 or bmoore71258@lakelandcollege.