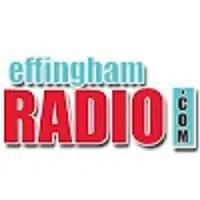 MARION COUNTY, IL-(Effingham Radio)- The following is the election results from Marion County:
STATE
FOR GOVERNOR AND LIEUTENANT GOVERNOR
JB PRITZKER/JULIANA STRATTON (Democratic)
BRUCE RAUNER/EVELYN SANGUINETTI (Republican)
GRAYSON KASH JACKSON/SANJEEV MOHIP (Libertarian)
WILLIAM SAM McCANN/AARON MERREIGHN (Conservative)
(BOB) ROBERT G CANFIELD (No Party)
MICHAEL W SCRUGGS (Independent)
GREGG MOORE (Independent)
NANCY FOSTER (No Party)
ATTORNEY GENERAL
KWAME RAOUL (Democratic)
ERIKA HAROLD (Republican)
BUBBA HARSY (Libertarian)
FOR SECRETARY OF STATE
JESSE WHITE (Democratic)
JASON HELLAND (Republican)
STEVE DUTNER (Libertarian)
COMPTROLLER
SUSANA A. MENDOZA (Democratic)
DARLENE SENGER (Republican)
CLAIRE BALL (Libertarian)
TREASURER
MICHAEL W. FRERICHS (Democratic)
JIM DODGE (Republican)
MICHAEL LEHENEY (Libertarian)
CONGRESSIONAL
15th CONGRESSIONAL DISTRICT
KEVIN GAITHER (Democratic)
JOHN M. SHIMKUS (Republican)
LEGISLATIVE
STATE SENATOR
-54TH LEGISLATIVE DISTRICT-
BRIAN STOUT (Democratic)
JASON PLUMMER (Republican)
REPRESENTATIVE IN THE GENERAL ASSEMBLY
-107TH DISTRICT-
DAVID J. SEILER (Democratic)
BLAINE WILHOUR (Republican)
COUNTY
COUNTY CLERK
NO CANDIDATE (Democratic)
STEVEN FOX (Republican)
COUNTY TREASURER
LISA ALBERT-HAYS (Democratic)
GARY L PURCELL (Republican)
COUNTY SHERIFF
NO CANDIDATE (Democratic)
RICHARD STEVENSON (Republican)
REGIONAL SUPERINTENDENT OF SCHOOLS (CLINTON, JEFFERSON, MARION, & WASHINGTON COUNTIES)
BRIAN P. GUTHRIE (Democratic)
RON DANIELS (Republican)
FOR REGIONAL SUPERINTENDENT OF SCHOOLS (CLAY, CRAWFORD, JASPER, LAWRENCE & RICHLAND COUNTIES)
MONTE A. NEWLIN (Democratic)
NO CANDIDATE (Republican)
FOR COUNTY BOARD MEMBER
-DISTRICT 1-
NO CANDIDATE (Democratic)
JIM PURCELL (Republican)
SHARON K WOODWARD (Republican)
-DISTRICT 2-
NO CANDIDATE (Democratic)
WESLEY A GOZIA (Republican)
ERWIN HAHN (Republican)
-DISTRICT 3-
ROBERT SCHNICKER (Democratic)
BILL HENSON (Republican)
-DISTRICT 4-
ANDY HESER (Democratic)
STEVEN BRADLEY (Republican)
-DISTRICT 5-
DANNY L STOVER (Democratic)
DEBBY SMITH  (Republican)
JUDGE OF THE APPELLATE COURT FIFTH JUDICIAL DISTRICT (To fill the vacancy of the Hon. Richard P. Goldenhersh)
KEVIN T. HOERNER (Democratic)
DAVID K. OVERSTREET (Republican)
CANDIDATE SEEKING RETENTION IN OFFICE
-CIRCUIT COURT JUDGE (4TH JUDICIAL CIRCUIT)-
DANIEL E. HARTIGAN YES- NO-
KIMBERLY G. KOESTER YES- NO-
SHALL THE BOARD OF EDUCATION OF FARRINGTON COMMUNITY CONSOLIDATED SCHOOL DISTRICT NUMBER 99, JEFFERSON AND MARION COUNTIES, ILLINOIS, BE AUTHORIZED TO ISSUE $225,000 BONDS FOR A WORKING CASH FUND AS PROVIDED FOR BY ARTICLE 20 OF THE SCHOOL CODE?
SHOULD THE VILLAGE OF SANDOVAL BE DISCONNECTED FROM THE CENTRALIA REGIONAL LIBRARY DISTRICT?
SHALL A PUBLIC LIBRARY BE ESTABLISHED AND MAINTAINED IN SANDOVAL?