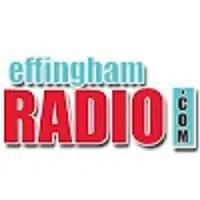 Lake Shelbyville-(Effingham Radio)- The U.S. Army Corps of Engineers and Wolf Creek State Park will hold the 29th Annual Lake Shelbyville Deer Hunt for People with Disabilities during the first firearm deer season on November 16-18, 2018.
The hunt will be conducted in portions of recreation areas at Lake Shelbyville that are closed for the season.
As a safety precaution, Lone Point and Lithia Springs Campgrounds and all of Sullivan Beach, Wilborn Creek, Coon Creek, and Opossum Creek Recreation Areas will be closed to all automobile and pedestrian traffic from 2 p.m. Thursday, November 15, 2018 to 7 p.m. Sunday, November 18, 2018.
This temporary closing includes boat ramps located within Wilborn Creek, Coon Creek, and Opossum Creek Recreation Areas. Boat ramps remaining open to serve lake users during this time period are Dam West, Lone Point, Lithia Springs, Whitley Creek, Wolf Creek and Eagle Creek State Parks.
All primitive ramps will remain open as well.
Additionally, Camp Camfield, General Dacey Mountain Bike Trail, and the Illini Trail are all closed to any non-hunting users or activities for the duration of first and second firearm deer season.
For more information, contact Lake Shelbyville Park Ranger Taylor Finks at (217) 774-3951 Ext: 7028.