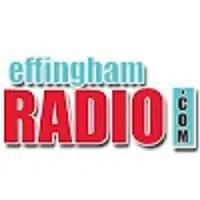 EFFINGHAM,IL-(Effingham Radio)- C.E.F.S. Economic Opportunity Corporation recently showcased their 53rd year of accomplishments demonstrating the fact that community action helps people and changes lives.  During the 2018 annual meeting, some very special people were recognized that had overcome obstacles in obtaining or maintaining self-sufficiency. According to C.E.F.S. Chief Executive Officer Kevin Bushur, "This past year our programs and services truly made a real difference in the lives of residents of the community."
Jonnah Grove came into the C.E.F.S. Workforce Innovative and Opportunity Act (WIOA) Office in May 2016 to inquire about assistance.  Jonnah was working as a Certified Nursing Assistant (CNA) and wanted to further her education in the nursing field. Jonnah enrolled in the WIOA Adult Program and started her education in the Licensed Practical Nursing (LPN) Program at Lake Land College.  The WIOA Program covered training costs, transportation expenses, uniform costs, and other training related costs providing her the ability to enroll in classes and complete the LPN Program in July 2017. Jonnah is employed at a health care facility where she was named employee of the month in March 2018.  
The Workforce Innovation and Opportunity Act Program provides activities that increase employment, retention, earnings and skills in the American Workforce.  The C.E.F.S. WIOA Program serves fourteen counties in Local Workforce Innovation Area #23 with grant funds from Lake Land College through the Illinois Department of Commerce and Economic Opportunity.  Workforce Innovation and Opportunity Act Programs include Youth, Adult, Dislocated Worker and Trade Adjustment Act. Customers of the program are able to easily receive a preliminary assessment of their skill levels, aptitudes, abilities and support service needs.  Customers can obtain information on a full array of employment related services. The workforce centers also offer job search and placement assistance, career counseling and up-to-date labor market information which identifies job vacancies, skills necessary for in-demand jobs and provides information about local, regional and national employment trends.  People who need more intensive help to become employed can receive more comprehensive assessments, development of employment plans, group and individual counseling, case management and short-term pre-vocational services. In some cases, qualified customers may receive training services such as on the job training, tuition assistance, work experience and supportive services which are directly linked to job opportunities in their local area.  A youth program is also available which offers youth training services, paid work experience, on the job training, job readiness training, supportive services, leadership skills, resume development, job search assistance and classroom training.
C.E.F.S. Economic Opportunity Corporation has been providing comprehensive social services for over fifty-three years for limited-income persons.  C.E.F.S. is a comprehensive human service provider offering direct services, referrals and linkages to address the issues facing low-income residents and providing local community solutions to meet those needs.  For more information about the community action agency or program please contact the local Illinois workNet Center office at 217/342-4382, the C.E.F.S. central office at 217/342-2193 or visit the agency website at www.cefseoc.org or the agency Facebook page at www.facebook.com/cefseoc.