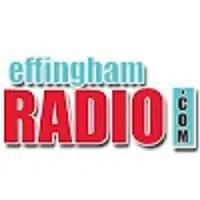 CHARLESTON, IL-(Effingham Radio)- Eastern Illinois University campus residence halls and its Greek Court communities invite community members to attend EIU's upcoming Halloween celebrations.
Several events are being hosted on campus.
They include:

Friday, October 26 and Saturday, October 27
Pemberton Hall will play host to the

Middleton Manor Haunted House from 8 to 11 p.m. each evening. The $2-per-person fee will help raise money for the HOPE—East Central Illinois organization, which empowers domestic abuse victims to live independent, non-violent lives by leveraging programs focusing on housing, outreach, prevention and education. Please note: This annual event is open to all, but may prove a bit scary for younger community members.
Wednesday, October 31
The Taylor Hall Halloween Celebration will take place from 5:30 to 8 p.m. The party will be held in the lobby of Taylor Hall, located on Fourth Street adjacent to EIU's W Lot. Events include a costume contest, games, snacks and candy for visiting trick-or-treaters.  

Greeks and Treats festivities will take place from 5 to 7 p.m. at the Greek Court Egg, located at 1020 Greek Court in Charleston. Participants can show off their costumes, play games, and enjoy food, candy and more.
For additional information about EIU's Halloween events, contact Megan Corder at (217) 581-7846 or mjcorder@eiu.edu.
For more information about EIU, visit the EIU website at www.eiu.edu, or call EIU's public information office at (217) 581-7400.