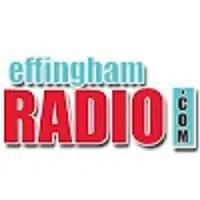 EFFINGHAM, IL-(Effingham Radio)- The Effingham Board of Education is set to meet on Monday.
After recognizing the visitors, the Board will hear a presentation from the Early Childhood Development Center.
Then the Board will adjourn into closed session to discuss student disciplinary cases, collective negotiating matters between the District and its employees/representatives, appointment, employment, compensation, discipline, performance, or dismissal of specific employees, and the setting of a price for sale/lease of property owned by the District.
The Board will then return to open session where they will consider approval of the closed session minutes.
The Board will then hear the Superintendent's Report which includes the foundation report, enrollment, and other information.
They will also take possible action on seven items of new business.
New business includes the following:
Technology equipment at EHS and EJHS
Tentative tax levy approval
Early Learning Center HLS amendment for Roof-HVAC project
South Side HLS Roof/Asbestos project
Effingham Junior High HLS project
Policy on waiver of finals
Cabinet meetings
The Board of Education will meet at 6:00pm.