Recycle old phone books and help local schools earn cash rewards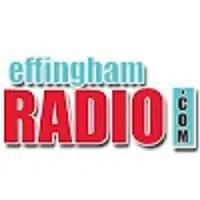 MATTOON, IL-(Effingham Radio)- Area residents can help local schools earn cash for recycling old phone books during a month-long recycling program from Consolidated Communications and Sanitation Service Inc.
Children attending St. Anthony Grade School, Sacred Heart School, Effingham Junior High School and Sigel St. Michael School are participating in the program by gathering old phone books from family members and friends for recycling through Nov. 6.
At the end of the program, the schools will earn cash rewards from Consolidated Communications based on the number of books gathered per student, up to $1,000.
This year's goal is to recycle more than 15,000 books.
Since 2006, the program has helped recycle more than 232,000 Phone Books.
The program's kick-off follows the recent distribution of the 2018-2019 Consolidated Communications Phone Book for Effingham and the surrounding area.
All of the company's phone books are printed on recycled paper.
"Consolidated Communications has partnered with the Effingham area schools for many years to encourage recycling and we're excited to continue the tradition again this year," said Deb Prusa, manager, directory sales for Consolidated Communications.
"This program helps make our communities greener while rewarding the students and schools with additional funding. We'd like to thank the team at Sanitation Service Inc., of Effingham for their assistance in gathering the books and arranging recycling. By working together, we are making a difference!"
Students are encouraged to ask their parents, relatives and friends for old phone books to take to school for recycling.
Bins will be in place at the schools through Nov. 6.