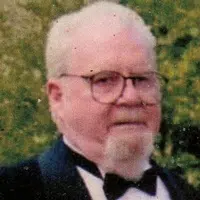 William C. "Bill" Sehi, 86 of rural Sigel, passed away Monday evening, October 15, 2018, at HSHS St. Anthony Memorial Hospital in Effingham.
A Mass of Catholic Burial will be held at 10:30 a.m. Friday, October 19, 2018, at St. Rose of Lima Catholic Church in Montrose with burial in St. Rose Cemetery. Visitation will be held from 4:00 p.m. to 7:00 p.m. Thursday evening at the church with a Knights of Columbus rosary and Fourth Degree service to follow. Memorial donations may be given to St. Rose of Lima Catholic Church, Montrose.
Bill was born November 27, 1931, in Cumberland County, the son of George W. and Vera P. (Bruns) Sehi. He married Janet Peters on June 16, 1951, and she preceded him in death on November 21, 2000.
Bill went to the Seminary for 2 1/2 years and graduated from Teutopolis High School. He was one of the first men to be a cheerleader. Bill farmed with his father and was on the Farm Bureau Board. He helped to establish the Montrose Fire Department, as well as Lakeland College in Mattoon. Bill was a member of St. Rose of Lima Church, sang in the church choir and was on the Catholic Charity Board. He was a member of the Teutopolis Knights of Columbus Council #2874, where he was a Grand Knight and a Fourth Degree member. He started Bingo for the K.C. Hall and in 2009, he was inducted into the Hall of Fame. Bill retired from farming in 1986 and ran Bills Tree Spade Business for 15 years. He was a religious man and touched the hearts of many.
Bill is survived by his children, Debby (Mike) Ruholl of Montrose, Donna (Tom) Rieman of Farina, Cindy (Bruce) Lidy of Dieterich, George (Glenda) Sehi of Sigel, Angie (Norbert) Thoele of Teutopolis and Shawn (Alethea) Sehi of Montrose; 38 grandchildren, 54 great-grandchildren and 8 great-great-grandchildren.
Bill was preceded in death by his parents; wife of 49 years; son, Billy; 7 grandchildren; 3 brothers, Ray, Robert and Carl and 2 sisters, Pauline Hardiek and Genny Schneiderjon.