Benjamin Yount, Metro Networks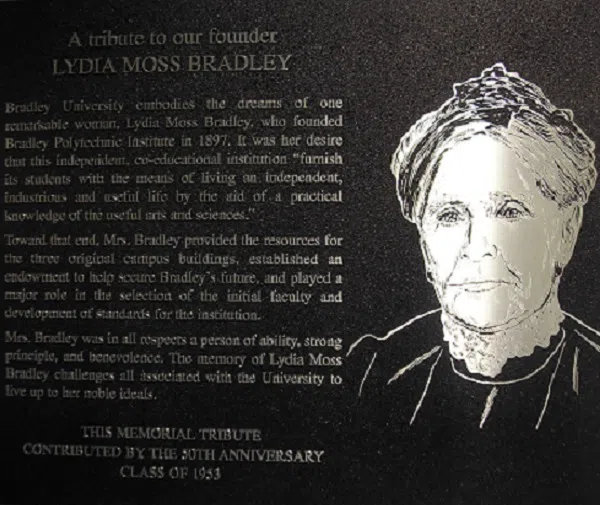 Springfield, IL -(Effingham Radio)- The woman who founded Bradley University beat out three former first ladies and Oprah on Illinois' latest Top 200 list.
The Abraham Lincoln Presidential Library yesterday said that bicentennial best-of voters picked Lydia Moss Bradley as the state's most influential woman.
Bradley turned to education after her husband's death, and founded Bradley University in Peoria.
The rest of the top five groundbreaking women are Betty Friedan, Jane Addams,  Michelle Obama, Oprah Winfrey, and Hillary Clinton.