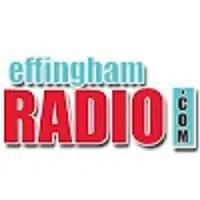 EFFINGHAM COUNTY, IL-(Effingham Radio)- The Effingham County Board is set to meet on Monday at 4:00pm.
During the meeting, the Board will discuss a letter of authorization in regards to Lakeside EMS.
The Board will then discuss and take possible action on the following items:
a 5 year contract renewal with DevNet Incorporated in regards to the Real Estate Tax and Vitals Software
a Per Capita Contribution to South Central Illinois Regional Planning and Developmental Commission for $4,000
Award a voice and data cabling bid to Field Wrxs, Inc for $29,347
Consider an ordinance that amendments the budget appropriation to Youth Diversion Fund in the amount of $7,500
Accept a bid for Mitigation EMA Plan
Consider a resolution to adopt a special fund for County Capital Improvement, Repair, Replacement Fund
Consider a Proposed FY19 Budget for 30 day layover
Appoint Robert Tutko to the Ambulance Oversight Committee
The Effingham County Board meets in the third floor meeting room of the Effingham County Building.