Benjamin Yount, Metro Networks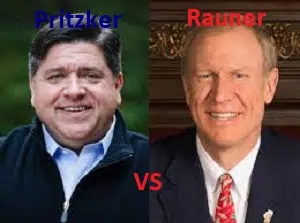 Quincy, IL -(Effingham Radio)- Voters in Quincy got to hear the same outrage over scandals from the two main candidates running for governor as voters in Chicago did during the last governor's debate.
Governor Rauner and Democrat J.B. Pritzker debated in Quincy last night.
The governor said Pritzker lied, conspired to defraud taxpayers, and could be the next Illinois governor to go to prison.
Pritzker chastised Rauner for being slow to handle the Legionnaires' outbreak at the Quincy veterans home.
This was their final debate.