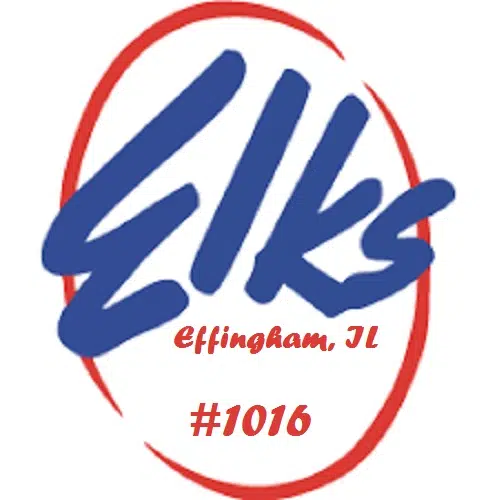 Effingham, IL -(Effingham Radio)- The 2018 Effingham Elks Children's Care auction dates have been released! The auction will occur on Thursday, November 8th and Friday, November 9th , 2018, at the Effingham Elks Lodge #1016. Hours will again be from 6:30 until 9:30pm both evenings.
This will be the 43rd annual Children's Auction event. It is only one of two auctions performed LIVE out of 73 Elk Lodges in the state of Illinois. All money raised is used to benefit area children under 21 years of age with medical assistance or items, as long as it falls within our scope and guidelines.
The auction will again be televised on Mediacom channel 15. Cromwell Radio 105.5 Jack FM will broadcast over the airwaves. There is a NEW Elks website! Online bidding will be available at www.effinghamelks.com, then click on the "members" tab, then choose "auction". You will then follow all prompts from the past year on the familiar page! This will be available by October 28th, 2018. Bidding will be available both nights online until auction is over on Friday. Please be sure to refresh the auction pages many times throughout the auction in order to see the most up to date bids!
We would like to thank the Effingham Daily News for again agreeing to co-sponsor this event with us! They will publish the auction offerings prior to November 8th & 9th. Telephone bidding is possible by calling one of the following numbers: 217-994-9400, 217-994-9401 or by calling toll free at 855-571-4747. During the auction, these phone numbers are also available to pledge a personal donation or to challenge another business to match your donation. Those donations are read on air during the auction unless you wish to not be named.
Pick up times for items or to drop off a donation will be: Thursday – 9:30 pm to 11 pm, Friday – 7 pm to 11 pm, Saturday – 10 am to 3 pm, and Sunday – 2 pm to 5 pm. PLEASE BE AWARE, no other times will be available.
If you or your business would like to donate, please feel free to contact the Elks Lodge by calling 217-342-3636 or Phil Kiser at 217-821-2925. Any and all donations are accepted and greatly appreciated.
The Effingham Elks Lodge #1016 would like to thank all donors, members and the public for continuing to make this auction possible.
THANK YOU!