Benjamin Yount, Metro Networks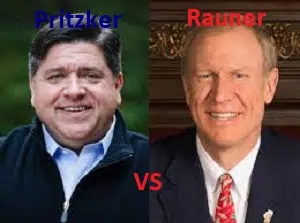 Chicago, IL -(Effingham Radio)- Illinois voters got another look at the differences between the two major party candidates running for governor.
Governor Rauner and J.B. Pritzker appeared before the Chicago Sun Times editorial board yesterday, and their debate turned into a testy back and forth.
They clashed on Pritzker's property taxes, and Rauner's win-loss record in Springfield.
But the overall tone highlighted just how much they don't like each other.
Rauner and Pritzker will debate again tomorrow in Quincy.