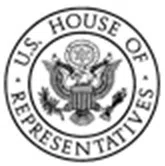 Maryville, Illinois-(Effingham Radio)- An aide to Congressman John Shimkus (R, Illinois-15) will be available in Cumberland, Clark, and Douglas counties next week to assist area constituents with any problems they may be having with federal government agencies.
On Tuesday, October 16, the staff member will be at the Greenup Village Hall (115 East Cumberland Street) from 10-11:30 a.m., at the Martinsville City Hall (19 West Cumberland Street) from noon-1:30 p.m., and at Tuscola's TNB Bank (900 South Progress Boulevard) from 3-4:30 p.m.
Constituents who need assistance with a federal issue but are not available at either time period can call the congressman's Maryville office at (618) 288-7190.
More information on services offered by the congressman's office is available on his website: shimkus.house.gov.
On the website, constituents can send the congressman a message or sign up for weekly email updates and periodic veterans and grants electronic newsletters.
Congressman Shimkus also maintains a Facebook Page where regular updates are posted.