Benjamin Yount, Metro Networks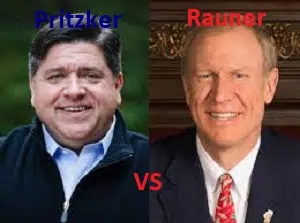 Chicago, IL -(Effingham Radio)- Illinois voters will get two chances to see Governor Rauner and J.B. Pritzker answer questions at the same time, in the same room this week.
The governor and his Democratic challenger will appear together in front of the Chicago Sun Times editorial board today.
They'll meet again in Quincy the day after tomorrow.
The Quincy debate is their only debate outside of Chicago.