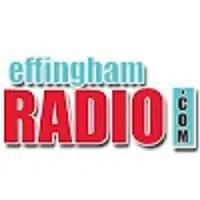 EFFINGHAM, IL-(Effingham Radio)-A governing board of directors typically consists of men and women volunteering their time and expertise to guide an organization in making great decisions and increasing its effectiveness in the field.
Nonprofit leaders must work effectively with their board members in order to gain the most value from board meetings.
Southeastern Illinois Community Foundation, in partnership with Forefront, is offering "Working Effectively with Your Boards" for nonprofit leaders seeking to strengthen their relationship with board members.
The training session will address how to identify potential board members, identify role responsibilities for new board members, how to plan efficient meetings to engage board members, deal with difficult board members and enhance the relationship between the executive director and the board.
"Working Effectively with Your Boards" is Tuesday, October 16 from 10 a.m.-12 p.m. at Dieterich Bank Corporate Center (300 Sur Woods Drive, Effingham).
The cost of this event is $15 for Forefront members ($25 for non-members).
To register, visit www.enrichingourcommunity.org/Events.
Southeastern Illinois Community Foundation is a 501(c)(3) nonprofit organization that manages more than 130 funds that serve the immediate and long-term needs of communities in southeastern Illinois.
For more information, contact Joedy Hightower, President/CEO, at 217.342.4988 or visit www.enrichingourcommunity.org.