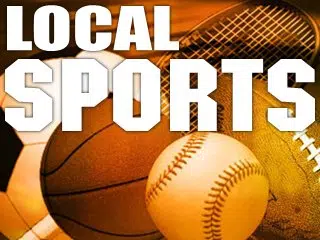 High School Golf 
St. Anthony girls golf team won the 1A Effingham Regional at the Effingham Country Club with a score of 318. Effingham would be right behind them with a score of 340. Teutopolis would finish in 3rd with a 386.
For St. Anthony Ava Wegman was the low scorer and came away with medalist honors shooting 71, Macy Ludwig was 2nd with a 78, Reagan Westendorf finished in a tie for 4th with a 84, Ellie Wegman tied for 6th with a 85, Clare McHugh tied for 8th with a  88, Morgan Schuette tied for 8th with a 88.
For Effingham Morgan Krouse finished in 3rd overall with a 83, Ava Boehm tied for 4th with a 84, Kennnedy Collier tied for 6th with a 85, Keira Hirtzel tied for 8th with a 88, Abbi Burgess in 11th with a 89 and Anna Sigg tied for 14th with a 92.
For Teutopolis Averie Bushue tied for 14th with a 92, Madeline Hoene and Allie Niebrugee tied for 18th with a 96, Mattie Thoele with a 96, Maggie Koester with a 104, Macy Vogt with a 117.
Addie Smith from Altamont also qualified for Sectionals tied for 16th with a 94. Also for Altamont Isabella Hosick shot a 120 and Megan Williams.
All the golfers from St. A, Teutopolis, Effingham and Addie Smith from Altamont advance to the Centralia Sectional on Monday
High School Tennis 
 St. Anthony swept Champaign St. Thomas More 9-0.
Singles
#1  Emilee Mossman (St. A) defeated Noelle Schacht (STM)  6-0  6-0
#2  Allison Kowalke (St. A) defeated Ashley Mills (STM)  6-1  6-1
#3  Averee Green (St. A) defeated Regina Schmitt (STM)  6-0  6-0
#4  Catherine Willenborg (St. A) defeated Makayla Horn (STM)  6-0  6-0
#5  Caroline Deters (St. A) defeated Nora Kelley (STM)  6-1  6-0
#6  Caroline McDevitt (St. A) defeated Emma Graham (STM), 6-0  6-0
Extra  Carolina McDevitt (St. A) defeated Audrey Horn (STM) 6-4
Payton Sehy (St. A) defeated Horn (STM) 7-6(6)
Double
#1  Kowalke/ Greene (St. A) defeated Schmitt/ Horn (STM), 8-1
#2  Allie Dasenbrock/ Willenborg (St. A) defeated Mills/ Kelley (STM), 8-1
#3   Cook/ Karlee Roepke (St. A) defeated Graham/ Audrey Horn (STM), 8-1