Benjamin Yount, Metro Networks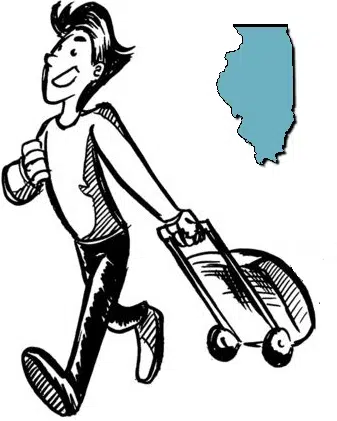 Springfield, IL -(Effingham Radio)- If you've thought about leaving Illinois, you're not alone.
Illinois's AARP chapter yesterday released a poll that says 49 percent of voters over 25 have thought about leaving.
Seventy-three percent of voters say they know someone who's talked about leaving.
The poll also says 65 percent of voters want the state to pay its unpaid bills and fix its financial problems.
About 60 percent of voters asked by pollsters say they'd support a change in Illinois' tax structure to make that happen.