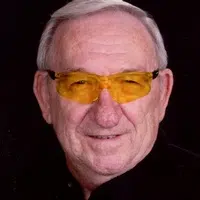 Melvin J. Hirtzel, Sr., 77 of Effingham, passed away Friday evening, September 28, 2018, at HSHS St. Anthony Memorial Hospital in Effingham.
Funeral services will be held at 10:00 a.m. Saturday, October 6, 2018, at Bauer Funeral Home in Effingham with entombment in Woodlawn Cemetery, with military rites. Visitation will be held from 4:00 p.m. to 7:00 p.m. Friday evening at Bauer Funeral Home in Effingham. Memorial donations may be given to the Gary Sinise Foundation or any local military organizations. Online condolences may be expressed at www.bauerfh.com.
Melvin was born October 11, 1940, in Effingham County, the son of John W. and Viola C. (Gaddis) Hirtzel. He married Betty A. Mayhaus on April 23, 1960, and she survives. Melvin served with the United States Air Force for 12 years and was honorably discharged on August 12, 1972. He was a member of the Effingham American Legion Post #120.
Melvin is survived by his wife, Betty of Effingham; sons, Melvin (Cathleen) of Plainfield, IN and David (Pamella) of Yorkville; brother, Terry (Joan) of Wingate, TX and sister, Deloris Allen; grandchildren, Daniel, Kristi, Jeremy and Melissa; great-grandchild, Wyatt Hawkins.
Melvin was preceded in death by his parents; infant daughter, Angela Ann; brother and sister-in-law, Kenneth (Mary) Hirtzel.