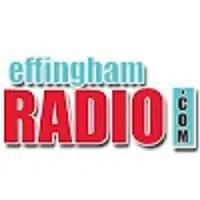 TEUTOPOLIS, IL-(Effingham Radio)- The Teutopolis Board of Education took action on several items of business at their meeting on Monday.
During the meeting, the Board accepted a resignation from Dale Will effective at the end of the 2018-2019 school year and approved hiring Derek Thompson as the THS Fresh-Soph Boys Basketball Coach.
The Board also held a budget hearing before beginning their meeting.
They then heard a presentation from Glass and Shuffett on the 2017-2018 audit done this summer.
The Board also recognized those who wished to speak on agenda items and a lengthy discussion was held between the Board, Superintendent, and those present in regards to the THS addition/demolition project.
The Board also took action on multiple items:
Approved going out to bid on a new school bus
Approved early graduation requests for some THS Seniors for the end of the first semester
Approved a contract with Bushue HR
Approved the budget as presented for 2018-2019 school year
Approved to enter into an agreement with Upchurch Architects
Approved the sale of a 2000 Ford Taurus and a 1997 Cargo Van
Approved a motion to pay some custodial salaries from the Education Fund
Approved the use of the Lake Land College grading scale to assign letter grades for dual credit classes
Approved the purchase of chromebooks with Techtopolis funds by the Teutopolis Educational Foundation
Approved to stop the practice of charging for school field trips
The Board also decided to not take action to adjust substitute teacher pay.
It was left at the current rate of $85 per day.