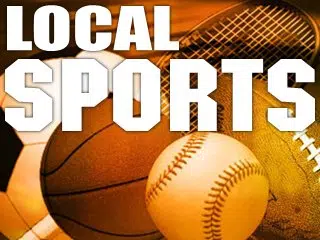 High School Volleyball 
Altamont defeated Ramsey 24-26  25-8  25-12. Altamont improves to 11-7 overall on the season. Alamont also won the JV contest as well 25-17  25-6.
High School Golf
Effingham High School Girls Golf Team captured the Apollo Conference Title at the Apollo Conference Tournament at Oak Terrace Golf Course. Effingham tallied a 343 team score followed by Charleston 372, Mattoon 380, Mahomet-Seymour 452, Mount Zion 484. For Effingham  Kennedy Collier 84, Keira Hitzel 84, Abbi Burgess 86, Ava Boehm 89,  Morgan Krouse 92,  Anna Sigg 109.
Mattoon's Kira Wolf was medalist with a 76
Effingham boys golf team finished in 4th place at the  Apollo Conference Boys Golf Tournament at the Effingham Country Club.
Charleston won the team championship with a 299 followed by Mattoon 331, Lincoln 335, Effingham 372, Mahomet-Seymour 375,                   Taylorville 380 and Mount Zion 383. For Effingham  Tate Niebrugge  86, Aiden Beck 92, Ben Donsbach 96, Austin Waldhoff 98, Colby             Heaton  103, Ryker Schneider  104
Medalist was Charleston's Ben Lanman with a 70
Altamont defeated Windsor 185-233 at the Fox Prairie Golf Course in Windsor. For Altamont leading the way and earning medalist honors was Grant Schmidt with a 40, Kevin Hall with a 44, Tyler Stonecipher with a 45, and Addie Smith with a 56. The Altamont girls also participated Isabella Hosick with a 55 and Megan Williams with a 63.
St. Anthony with a team score of 308 took first place at the Sam Wells Memorial Invitational at the Lake of the Woods Golf Course. For St. A Luke Ludwig was the low scorer with a 73,  Nathan Schultz shot a 75, Ben Strullmyer with a 78,  Luke Flaig with a 82. Non-Scoring were  Zach Wortman with a 84,  Ryan Schultz with a 85,  Thomas Chojnicki 93, and Jayden Rios 94.
T-Town fell to Sullivan 160-178  at Cardinal Golf Course. For the Shes Carter Jansen 42, Jacob Herd 44, Asa Hanson 46, Andy Niebrugge 46, Derek Ozenkoski 47, Drew Kerner 48, Zach Ruholl 50, Gavin Meyer 57.
High School Tennis 
St. Anthony swept Greenville 10-0Singles

#1  Emilee Mossman (SA) defeated Sarah Brannon (G), 6-0, 6-0

#2 Allison Kowalke (SA) defeated Danielle Brand (G), 6-1, 6-0

#3 Averee  Greene (SA) defeated Jackie Forys (G), 6-0, 6-1

#4 Catherine Willenborg (SA) defeated Heidi Summers (G), 6-0, 6-0

#5 Caroline Deters (SA) defeated Aly Ahern (G), 6-2, 6-0

#6 Jessica Cook (SA) defeated Kyra Wells (G), 6-1, 6-0

Doubles

#1 Kowalke/Greene (SA) defeated Brannon/ Ahern (G), 6-1, 6-1

#2 Dasenbrock/ Willenborg (SA) defeated Brand/ Forys (G), 6-4, 6-0

#3 Deters/ Cook (SA) defeated Summers/ Wells (G), 6-3, 6-1

#4 Hannah Buenker/ Peyton Sehy (SA) defeated Anna Walker/ Morgan Wilderman (G), 6-0, 6-0
Junior High Basketball 
Altamont defeated St. Anthony 42-39 in the 7th grade contest and in the 8th grade contest 39-34.