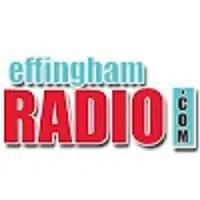 TEUTOPOLIS, IL-(Effingham Radio)- The Teutopolis Board of Education is set to meet tonight.
The Board will hold a Budget Hearing prior to the start of the regularly scheduled meeting.
During the Budget Hearing, the 2018-2019 School Budget will be discussed.
During the regularly scheduled meeting, the Board will hear a presentation of the 2017-2018 Audit from Glass and Shuffett and consider the approval of the audit.
The Board will consider nine items of business.
These items include:
Consider a motion to enter into an agreement with Upchurch Architects
Consider a motion to approve the budget as presented for 2018-2019
Consider a motion to approve the sale of a 2000 Ford Taurus and a 1997 Cargo Van
Consider a motion to adjust substitute teacher pay
Consider a motion to pay custodial salaries from the education fund
Consider a motion to change the October meeting date from October 15 to October 22
Consider a motion to use the Lake Land College Grading Scale to assign letter grades for Dual Credit classes
Consider a motion to purchase Chromebooks with Techtopolis Funds held by the Teutopolis Educational Foundation
Consider a motion to stop the practice of charging for school field trips
The Board will also hear reports on building updates, seat belts on busses, and funding options if the Board moves forward with THS Facility work.
The Board of Education meeting will begin at 6:00pm.