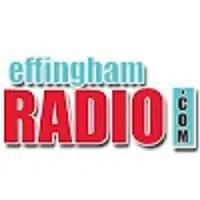 EFFINGHAM, IL-(Effingham Radio)- Did your parents or grandparents ever tell you "If you don't stop that you're going to send me to the poor farm!"?
Are you intrigued by history and the paranormal?
If so, then the library has the perfect program for you!
Join us Tuesday, October 2 at 6 p.m. in the Workman Room at the Suzette Brumleve Memorial Effingham Public Library for the Ashmore Estates – A Haunted History program.
Ashmore Estates, originally known as the Coles County Poor Farm, is located just west of Ashmore, IL.
This location has one of the most heartbreaking histories ever.
Some will tell you that a few of the prior residents of this location have never left.
The building has been featured on Ghost Adventures, Ghost Hunters, Children of the Grave II, as well as many other movies and YouTube channel videos.
Robbin Terry, owner, and Michele Watson-Baker, historian, will be on hand to discuss the past, present, and future of Ashmore Estates.
Registration is required.
To register, call the library at 217-342-2464 x1, email info@effinghamlibrary.org, or register online at www.effinghamlibrary.org