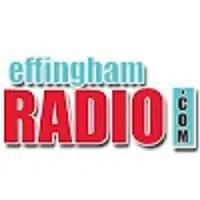 EFFINGHAM, IL-(Effingham Radio)- The Effingham Board of Education is set to meet on Monday.
After recognizing the visitors, the Board will adjourn into closed session to discuss student disciplinary cases, collective negotiating matters between the District and its employees/representatives, appointment, employment, compensation, discipline, performance, or dismissal of specific employees, security procedures, and the setting of a price for sale/lease of property owned by the District.
The Board will then return to open session where they will consider approval of the closed session minutes.
The Board will then hear the Superintendent's Report which includes the foundation report, enrollment, and other information.
They will also take possible action on two items of old business and five items of new business.
Old business includes the FY19 Budget Adoption and Parameters for Non-Team Sports in Unit #40.
New business includes the Policy of Waiver of Finals, Approve Purchases of Copy Paper and Air Conditioners, FY19 Crisis Pan Approval, Lease/Purchase of Buses, and Adjustment of Board of Education Meeting Schedules.
The Board of Education will meet at 6:00pm.