Benjamin Yount, Metro Networks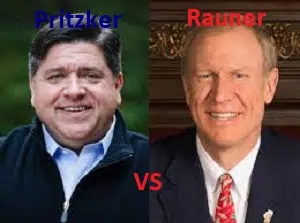 Chicago, IL -(Effingham Radio)- Illinois voters' first look at the candidates for governor looked a lot like their campaign commercials.
Governor Bruce Rauner and Democrat J.B. Pritzker spent most of the night at last night's first debate jabbing at one another.
The two stuck mostly to their commercial talking points; taxes, spending, the governor's shortcomings and Pritzker's ties to Rod Blagojevich.
The third party candidates, Kash Jackson and Sam McCann were there as well, but mostly blended in the background.