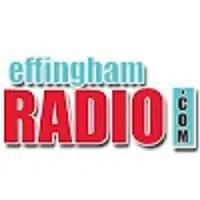 Flora, IL-(Effingham Radio)-The Illinois Civic Mission Coalition (ICMC) has recognized Flora High School as an Illinois Democracy School.
Democracy Schools provide students with authentic experiences in the rights, responsibilities, and tensions inherent to living in a democracy.
Participating schools are vigilant in creating opportunities and experiences that empower students to nurture and sustain our democracy, including: engaging in current and controversial issue discussions, participating in democratic simulations, and providing service learning opportunities.
Since 2006, 75 Illinois high schools have successfully completed a school-wide civic assessment to be recognized as Democracy Schools.  
"We commend Flora High School for their tenacity and enthusiasm in expanding and improving civic learning across the curriculum and throughout Illinois," said Sonia Mathew, Civic Learning Manager at the Robert R. McCormick Foundation. "Through these practices and experiences student see first-hand the critical role they play in shaping government and society."
Flora High School will receive a stipend from the Robert R. McCormick Foundation, which convenes the ICMC, to continue civic learning initiatives, as well as a new banner for public display.
Flora High School recognizes the importance of high-quality civic learning experiences and is dedicated to enhance the 5 common elements, which include Vision and Leadership, Curriculum, Staff development, School-community connections, and School climate.
FHS resembles a family atmosphere and maintains great working relationships with our community.  
We have many phenomenal students willing to help each other and a larger cause, and as educators we share the same goal to prepare our students for a bright future.